Scottish Episcopal Church Diocese of Brechinwww.brechin.anglican.org A Priest for Carnoustie and Monifieth Do you have a vision for helping local church communities through transition? Are you called to mission and ministry in one of the most beautiful parts of Scotland? If so, we invite you to consider joining us on our journey. Two neighbouring church […]
WELCOMEWelcome to the Review of Church of the HolyRood for this strange year, 2019/20. There willbe the usual reports from all the groups, and ashort report from the Treasurer. Of course,during most of this year the church has beenclosed and we have not been able to worshipor participate in our usual activities. Since themiddle of […]
We are holding a Summer Fayre in the Philip Hall on Saturday 1st June from 10am till noon. Usual stalls to include a 'Summer Holidays' Tombola . Admission price is £1.50 for adults to include refreshments. Please come along and support this cause.
The Young Church  People and a few others successfully completed their sponsored walk  from Upper Victoria Barry to McDonalds in Monifieth on Sunday 18th June. We were blessed with sunshine as well as a bracing wind to speed us along. Thank you to everyone who sponsored the walkers.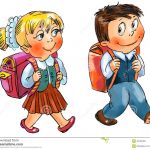 The Church Young People's annual sponsored walk takes place on Sunday 18th June. They are walking along the A92 cycle path from Barry to McDonalds at Ethiebeaton Park. Sponsor forms are available at the back of the church. All donations greatly received. This is open to any member of the congregation who wishes to accompany […]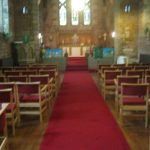 Within the last year the inside of the church has undergone some alterations which have provided the congregation with a warmer and more comfortable experience. These have included the installation of a new heating system which is more efficient and controllable, making it more cost effective to use. Another alteration is the removal of the pews and replaced with chairs.  These can be arranged […]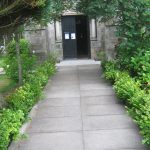 We now have a ramp at the front door of the church which makes the church accessible for all! Comments from the congregation have been very favourable with some saying it looks as if it has always been there!
Jean Forbes  attended a presentation at Carnoustie Golf Link Centre on 17th November where she was presented with a cheque for £1700 from  Carnoustie Golf Links Committee. This donation will enable the church to replace the opaque coverings on the windows to clear toughened glass. This will bring more light into the church and let […]