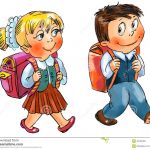 The Church Young People's annual sponsored walk takes place on Sunday 18th June. They are walking along the A92 cycle path from Barry to McDonalds at Ethiebeaton Park. Sponsor forms are available at the back of the church. All donations greatly received. This is open to any member of the congregation who wishes to accompany […]
Congratulations to: £50  Phyllis Balneaves £30  Sheila Hirst £20  Edna Boffey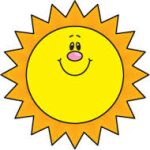 It has been decided to discontinue our monthly Coffee Morning /Book Sale held on the first Saturday of each month. We are looking at having more focussed seasonal fundraisers at a more central location beginning with a Summer Fayre. Further details will follow. Look out for forthcoming date of Summer Fayre!
Congratulations to: £50  Mike Fitzgerald £30  Alison Duncan £20  Isobel McGregor
Congratulations to: £50  Sue Turner £30  Graeme Duthie £20  Alex Kelman
Services for Holy Week 9th to 16th April are as follows: 9/4/17   Liturgy of the Palms             10.30am       Holy Rood Church 9/4/17   Palm Sunday                           7.00pm        St Anne's RC Church 10/4/17 Daily service                            7.00pm        Panbride Church 11/4/17 Daily Service                            7.00pm         Erskine UF Church 12/4/17 Daily Service                            7.00pm        Carmyllie Parish Church 13/4/17 Agape Supper                          7.00pm         Barry Church 14/4/17 March of the Witness         11 – 12 […]
The next Coffee Morning will be on Saturday 1st April 2017 in the Church. We look forward to welcoming you there.
Congratulations to : £50  Grant Wilson £30  Earle Smith £20  Sheila Hirst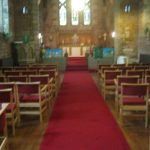 Within the last year the inside of the church has undergone some alterations which have provided the congregation with a warmer and more comfortable experience. These have included the installation of a new heating system which is more efficient and controllable, making it more cost effective to use. Another alteration is the removal of the pews and replaced with chairs.  These can be arranged […]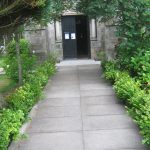 We now have a ramp at the front door of the church which makes the church accessible for all! Comments from the congregation have been very favourable with some saying it looks as if it has always been there!