Here are the service times in December.
We held a very successful Fayre in the Philip Hall on Saturday 1st December. The tremendous amount of over £600 was raised and great fun was had by all!  Thank you to everyone who supported us on the day.
Congratulations to: December Draw £50 Heather Welsh £30 Ann Wilson £20John & Eileen Cheyne Christmas Draw £100 Douglas Welsh £60  Malcolm McMahon £40  Kenny Forbes Draw was made after the 10.30 service on Sunday 2nd December by Alec Rose.
We are holding a Christmas Fair on Saturday 1st December in the Philip Hall. This will be from 10am to 12 noon. Admission of £1.50 to include refreshments.  There will be usual stalls of Tombola, Cake and Candy, Raffle including Christmas Hamper, Books and Jigsaws with a visit from Santa too! Come along and […]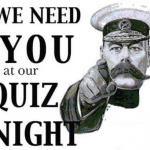 Church of the Holy Rood are holding a quiz night in the British Legion on Friday 7th September 2018 at 7 for 7.30pm Admission charge is £3 per person (£2 for children)  to include sandwiches and cake. There will be a raffle on the night.       All proceeds to church funds. Please come […]
The church are holding a Choral Evensong on Sunday 24th June 2018 at 6pm. This is with the choir from St Paul's Cathedral Dundee. All welcome.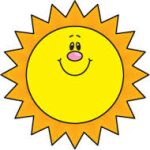 The church are holding a Summer fayre on 2nd June 2018 in the Philip Hall from 10am to 12noon. Usual stalls including cake and candy, tombola and raffle. Price £1.50 to include tea and cake. Please come along and support this cause.
Our Spring Fayre which was cancelled on 3rd March due to adverse weather will now take place this Saturday 24th March in the Phillip Hall from 10am till 12noon. All usual stalls plus Easter Egg Tombola. Hope to see you there!
Here are a list of services during Holy Week to be held in various churches in Carnoustie. These are in addition to those held in Holy Rood. Palm Sunday 25th March     7pm          St Anne's Church Daily 26th to 30th March     10.15am   Panbride Church Monday 26th March […]
Unfortunately due to adverse weather conditions it has been decided to cancel the Spring Fayre tomorrow- 3rd March 2018. We hope to re schedule soon. Watch this space! There will be baking for sale in church on Sunday 4th March. Hope to see you there.