Unfortunately due to adverse weather conditions it has been decided to cancel the Spring Fayre tomorrow- 3rd March 2018. We hope to re schedule soon. Watch this space! There will be baking for sale in church on Sunday 4th March. Hope to see you there.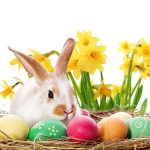 We are holding a Spring Fayre in the Philip Hall on Saturday 3rd March from 10am till noon. Usual stalls as well as Easter Egg tombola. Admission price is £1.50 for adults to include hot cross bun/cake. Please come along and support this cause.
It is with much regret that Steve and Kath will not be coming up on the weekend of 21st January. Canon Steve was to be taking the service but unfortunately has had to cancel. We were all looking forward to seeing them both. Hopefully another date can be arranged. We wish them both well. Jean […]
Congratulations to December winners: £50  Roslyn & Lindsay Black £30  Grant Wilson £20 Biz Spillar Congratulations to Christmas Draw Winners £100  Margaret Wilson £60  Freda Johnston £40  Ann Wilson Draw was made in church after the service by Lindsay Cook.
Congratulations to: £50  Kenny Forbes £30  John Lindquist £20  Barbara Nichols Draw was made after the service on 5th November.
Congratulations to: £50  Gillian Millar £30  Sue McMahon £20  John & Eileen Cheyne Draw was made after the service on Sunday 1st October by Sophia.
Christmas Fayre to be held in Philip Hall from 10 till 12 noon. There will be the usual stalls along with Santa's Grotto. Refreshments including mince pies included in admission price of £1.50. Please come along and support this cause.
Holy Rood Church are to be holding a Christmas Fayre  in Philip Hall  on Saturday 2nd December. Further details to follow.
Advert Sept 2017 Final draft 060917 Holy Rood Church are currently advertising for a part time Priest in Charge. Click on the above link to see the job advert and further details.
Congratulat5ions to: £50  Isobel McGregor £30  Mike Fitzgerald £20  Barbara Nicolls Draw was made after the Sunday service on 3rd September by Alec Rose.